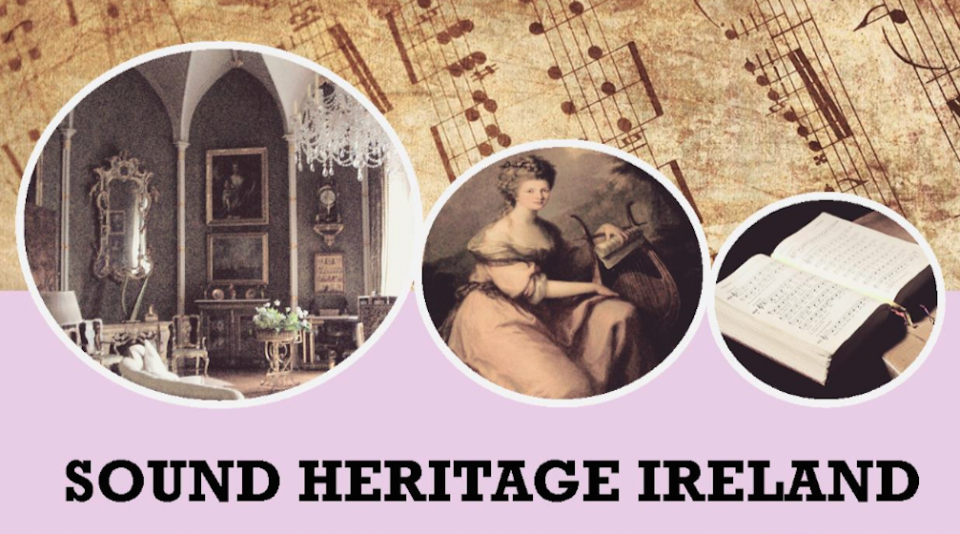 The inaugural Sound Heritage Ireland symposium, convened by Dr Karol Mullaney-Dignam, took place on 7 October 2016 at the Irish World Academy of Music and Dance, University of Limerick.
As mentioned in a previous news item, the aim of the symposium was to encourage heritage stakeholders in Ireland to utilise music to enhance visitor narratives and experiences at cultural sites and historic properties - thereby 'sounding' Irish heritage.
The symposium provided a wonderful insight into the unique challenges of establishing connections and frameworks that would enable the musical history of Irish heritage houses to be heard.  A comprehensive report of the day by Kara O'Brien can be found here.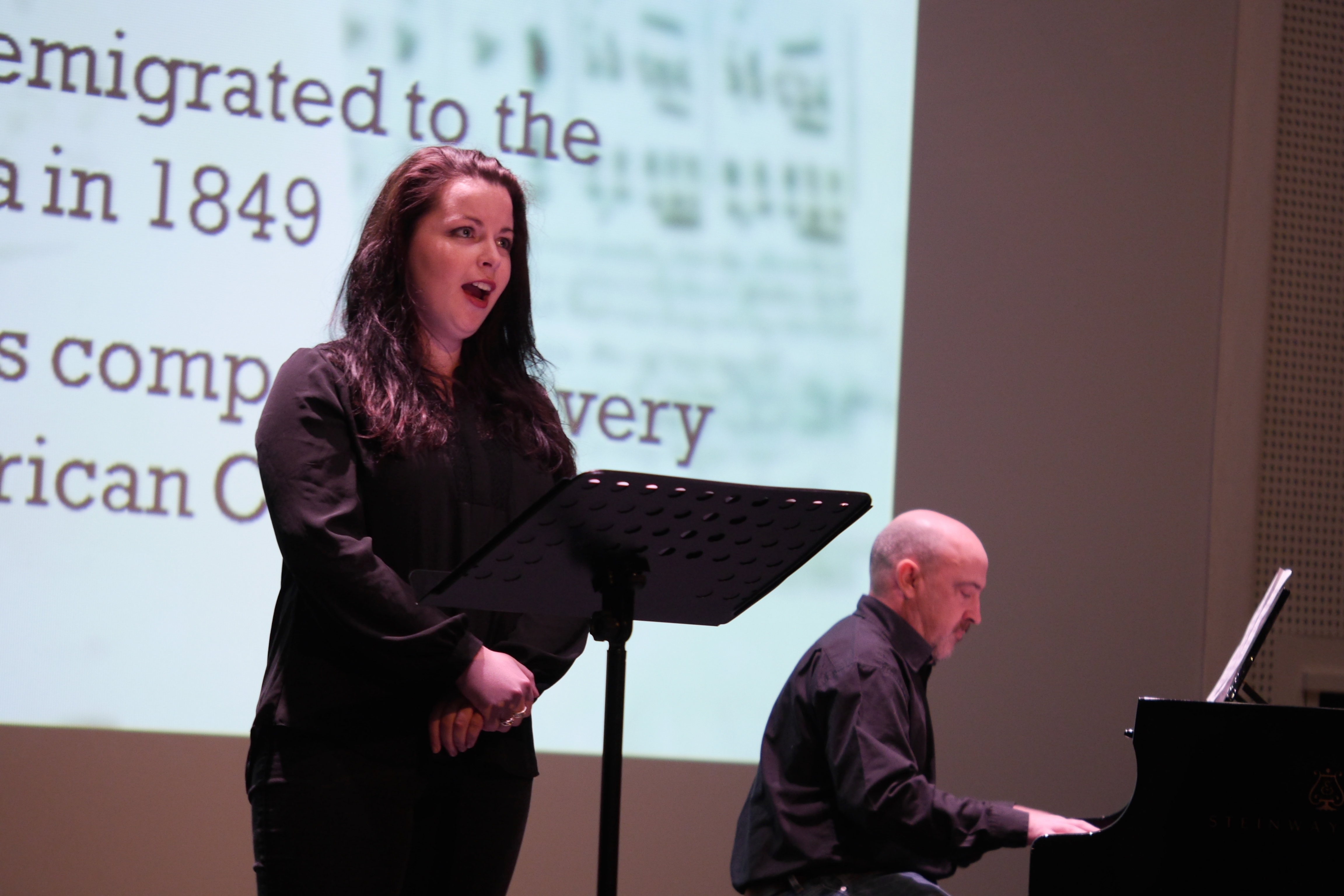 Hannah Fahey (voice) and Aiden Boland (piano), Irish World Academy of Music and Dance, performing Kathleen Mavourneen at the recent Sound Heritage Ireland symposium at the University of Limerick.  Photo by Lucy Dawson.
The symposium included a performance of the song, Kathleen Mavourneen.  Written in the 1830s, this was the signature song of world-renowned soprano - and Limerick native - Catherine Hayes (c.1818–1861).  It was popular on both sides of the Atlantic Ocean and across the Irish sea, especially after it was performed by Hayes for Queen Victoria and guests at Buckingham Palace in 1849.  It also appears in Victorian women's music collections, including a manuscript music book that once belonged Miss Ellen Maria Dobbyn, Woodlands, Co. Waterford.  Currently in private ownership, the book contains 29 vocal and instrumental pieces (polkas, galops, waltzes), transcribed in more than one hand with initials and dates ranging from 1848 to 1851.  The performance served to illustrate how such documents might be used to retrieve their female compilers from historical obscurity and to prompt questions about cultural transfer and musical connections over space and time.