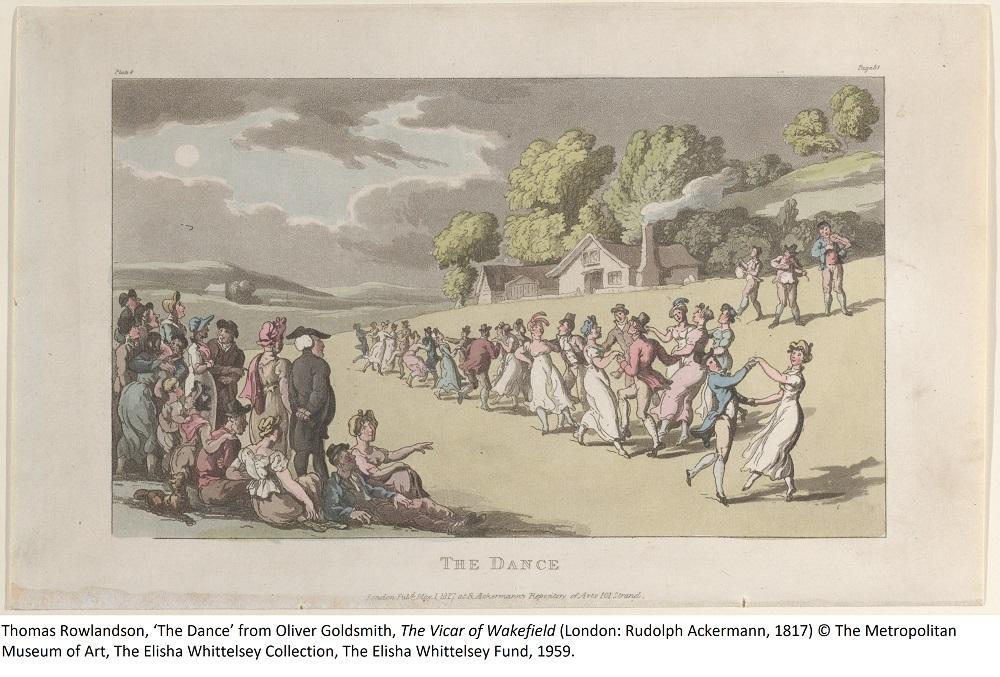 Social dance was a significant pastime in Britain in the late eighteenth and early nineteenth centuries.  Much information about social dance has survived in the form of newspaper and personal descriptions, paintings and caricatures, pedagogical treatises and dance music.  These sources help to elucidate the variety of dance forms and locations in which dance took place, and the personnel involved in making dance a successful social and cultural activity. 
This website approaches social dance through the lens of dance music and covers the period between 1760 and 1830 in Britain, although it is heavily focussed on England. Due to the survival of sources, it recounts primarily the activities of the upper classes.   
It aims to provide background information and useful resources relating to social dance and dance music for academics, heritage professionals and dancers engaged in historical dance. 
The website is divided into a number of sections: 
To cite this resource as a whole, please use Faulds, Katrina, and Wiebke Thormählen. 2021. Domestic and Social Dance in Georgian Britain, ed. Wiebke Thormählen. https://sound-heritage.ac.uk/dance/
We would like to extend our particular thanks to Victoria Hooper, whose excellent work behind the scenes has made this website possible.