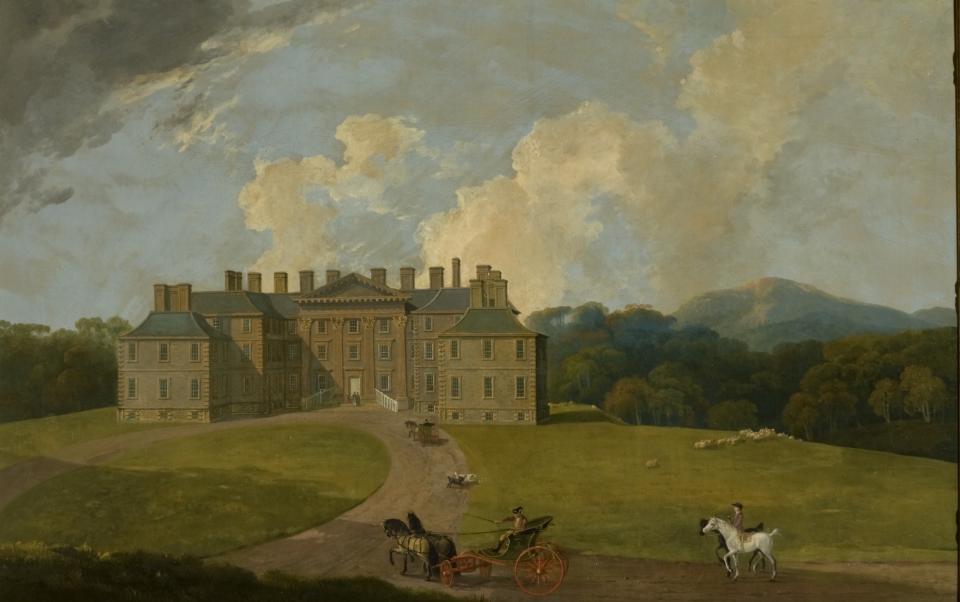 Dalkeith Palace took an important role in the flourishing musical culture of Enlightenment Edinburgh. This project explores how Palace and city interacted in the years around 1800, and situates them in national and international networks of musical exchange.
In the late eighteenth century, animated by Scottish Enlightenment ideals, Dalkeith Palace played a crucial role in the thriving musical culture that enlivened Edinburgh and the region. Henry and Elizabeth, 3rd Duke and Duchess of Buccleuch, were avid musicians and musical patrons. Their children studied with the best instructors, and they welcomed celebrated performers to their household: from the educational innovator Anne Young to the star soprano Angelica Catalani, from the violin virtuoso George Pinto to the famous dance band directors and Scottish music advocates Niel and Nathaniel Gow. Ignatius Sancho, the first composer of African descent to publish his music in Britain, was a family employee, and the Buccleuchs were principal backers for several generations of the Italian Corri family – composers, singers, players, publishers and instrument dealers who were central to Edinburgh's musical life.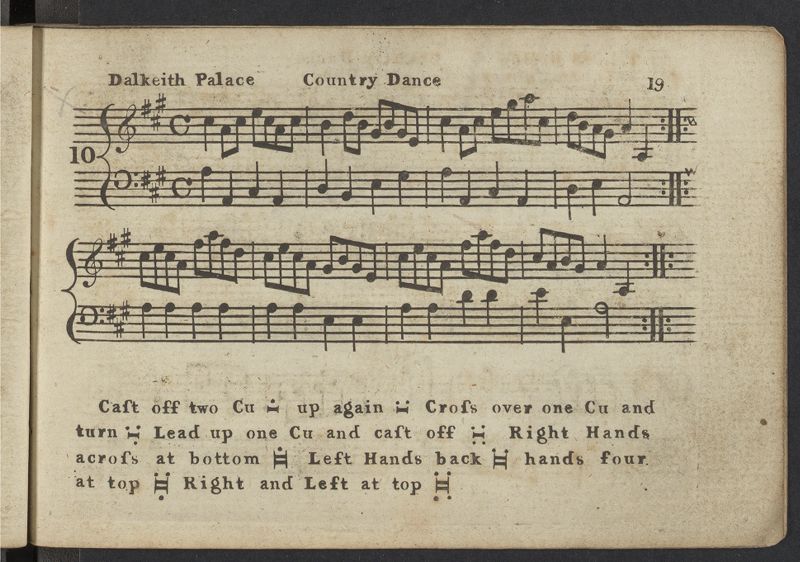 In summer 2023, Dalkeith Palace opened to the public for an exhibition exploring this rich musical past. Based on research from the project 'Music, Home, and Heritage: Sounding the Domestic in Georgian Britain,' funded by the Arts and Humanities Research Council of Great Britain, Dalkeith Palace: A Passion for Music, drew on and expanded work first displayed in 2019 at Boughton House (follow the link for the full exhibition catalogue). In collaboration with curators Paul Boucher and Charlotte Rostek, the research team was led by Jeanice Brooks (University of Southampton) and Wiebke Thormählen (Royal Northern College of Music), and included Catherine Fabian and Katrina Faulds. Highlights included portraits of both family members and musicians, scores from the Montagu Music Collection annotated and used at Dalkeith Palace in the 18th and early 19th centuries, contemporary musical instruments, musical paraphenalia and ephemera including opera glasses and subscription tokens, and much more.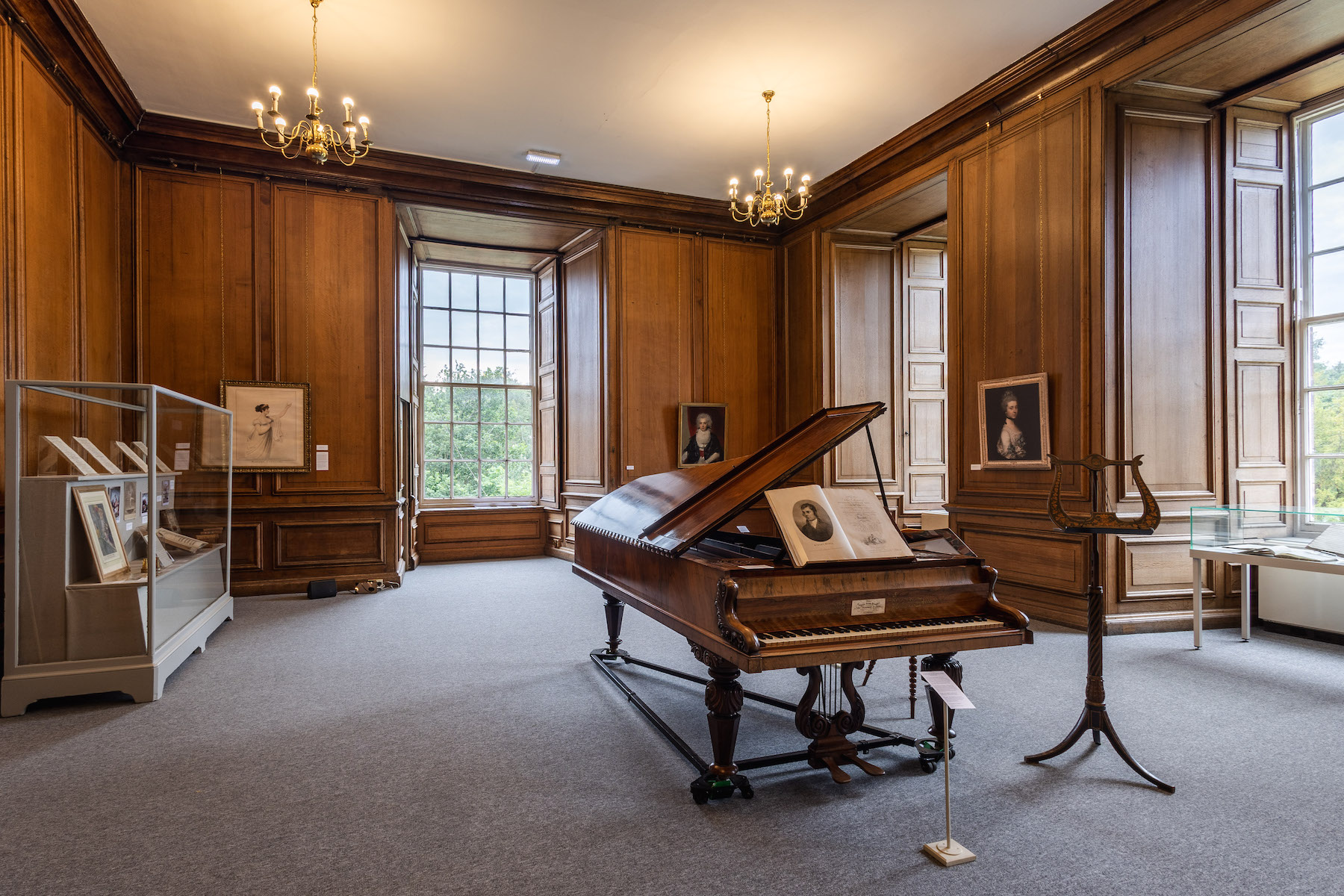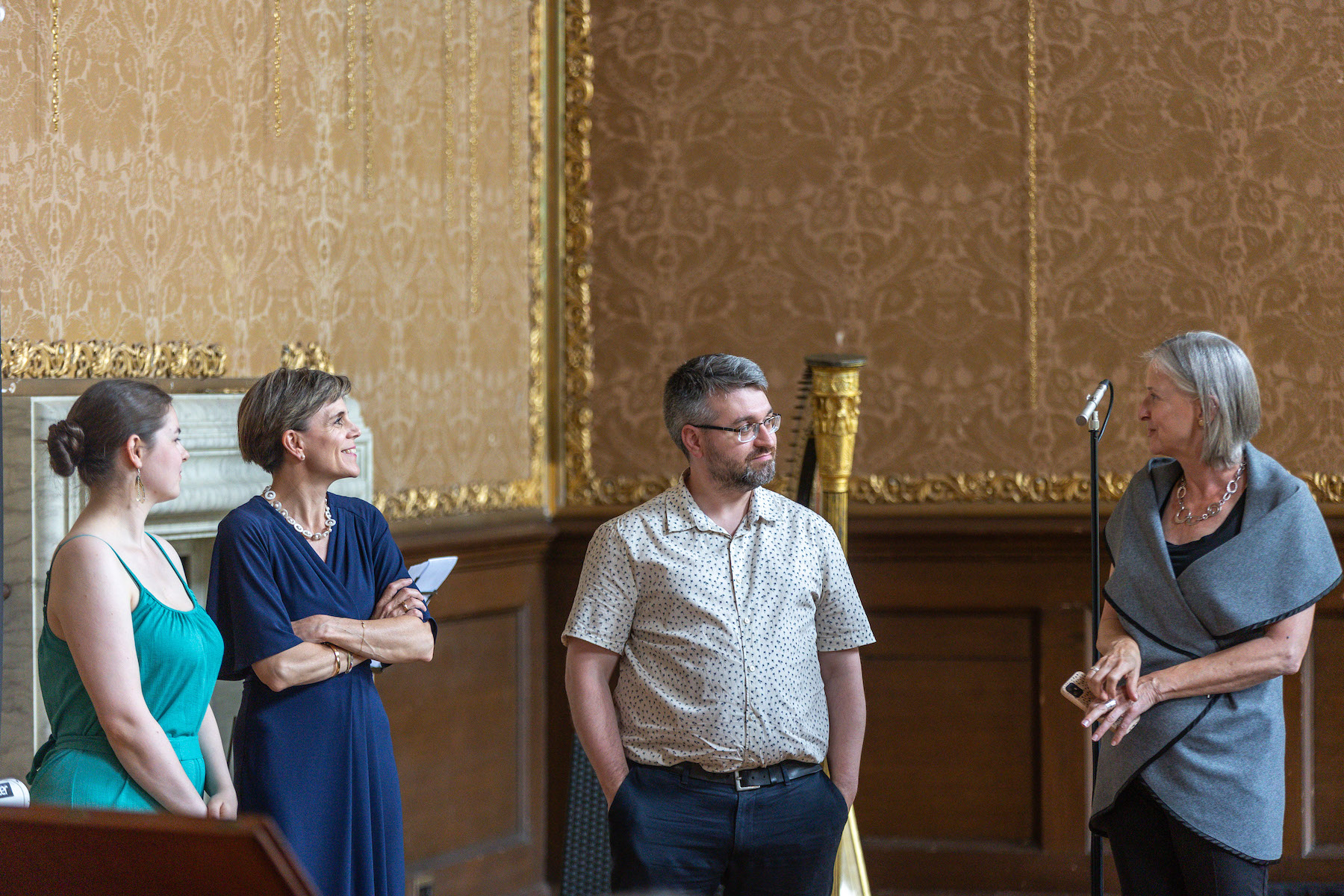 The exhibition was launched on 17 June 2023 with a public symposium and concert. Speakers explored the context of Dalkeith's eighteenth-century musical culture, including Edinburgh's concert scene, connections with publishing and performance in London, the role of musical pedagogues in elite households, the cultivation of opera in the home, and the activities of dance bands in promoting Scottish music in balls and entertainments.
This concert took Domenico Corri's The Singer's Preceptor – among the most influential vocal treatises of the period, dedicated to Duchess Elizabeth – as springboard for a concert in four lessons, mixing Italian arias, Scottish and English song with dances by Sancho and the Gows and harp music by Domenico's daughter Sophia Corri Dussek. See below for a video of the launch concert; the full programme with notes is downloadable here: Dalkeith Palace: A Concert in Four Lessons.
Mhairi Lawson, soprano
Brianna Robertson-Kirkland, soprano
Lu Ren, mezzo
Jean Kelly, harp David McGuinness, piano
Aaron McGregor, violin
Concert and launch event produced by Jeanice Brooks (University of Southampton) and Mhairi Lawson (Guildhall School of Music and Drama) in collaboration with Wiebke Thormählen (Royal Northern College of Music) and Dalkeith Palace & Country Park.
Square piano by Thomas Preston, c. 1820, kindly loaned by Professor Francesca Bray
Harp by Sébastien Erard, 1815, kindly loaned by the Hospitalfields Trust
Piano tuning and expertise by John Raymond
Video by Thirdman Productions.