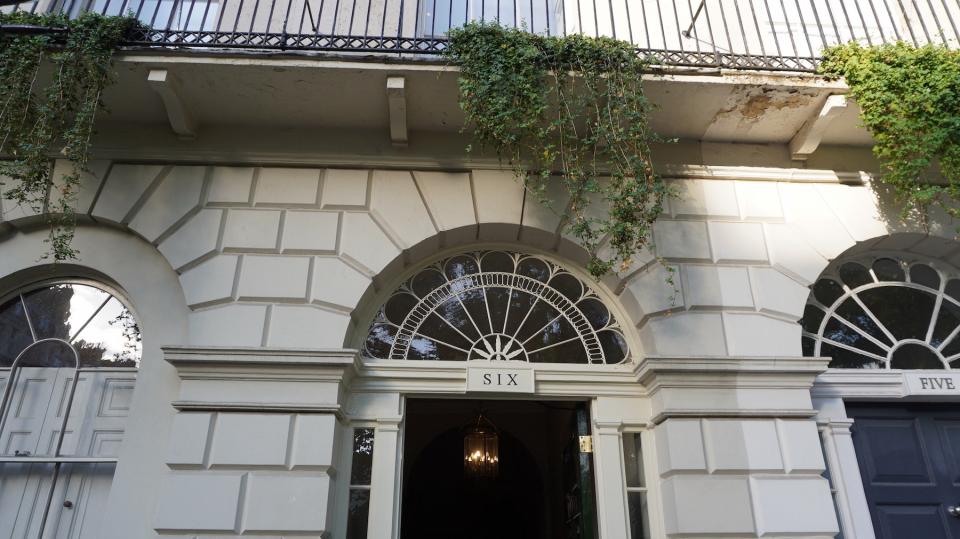 Southampton PhD student and professional musician Mary-Jannet Leith has brought the musical sound-world of Queen Charlotte, consort to George III, to life through a research-based performance project, Then I play'd upon the Harpsichord. Inspired by her PhD placement at the British Library Music Collections, she recreated the atmosphere of one of Charlotte's musical parties at the Georgian townhouse Six, Fitzroy Square, London, with her period group Ensemble Hesperi.
The selection of music and the structure of the musical performance was informed by extensive research into Queen Charlotte's own music collection, and incorporated aspects of Charlotte's own musical practice as described in her diaries and other contemporary sources. Much of Queen Charlotte's personal music collection is held within the Royal Music Library: after exploring several volumes in the Royal Music Library known to belong to the Queen, Mary-Jannet was supported in further research by a Georgian Papers Fellowship. She has since identified several more of Charlotte's harpsichord volumes in the British library's printed music collection. Like their manuscript counterparts, these bear the annotation 'This volume belongs to the Queen 1788' in the hand of her music librarian and royal musician Frederick Nicolay, and most contain harpsichord lessons, sonatas, and concertos.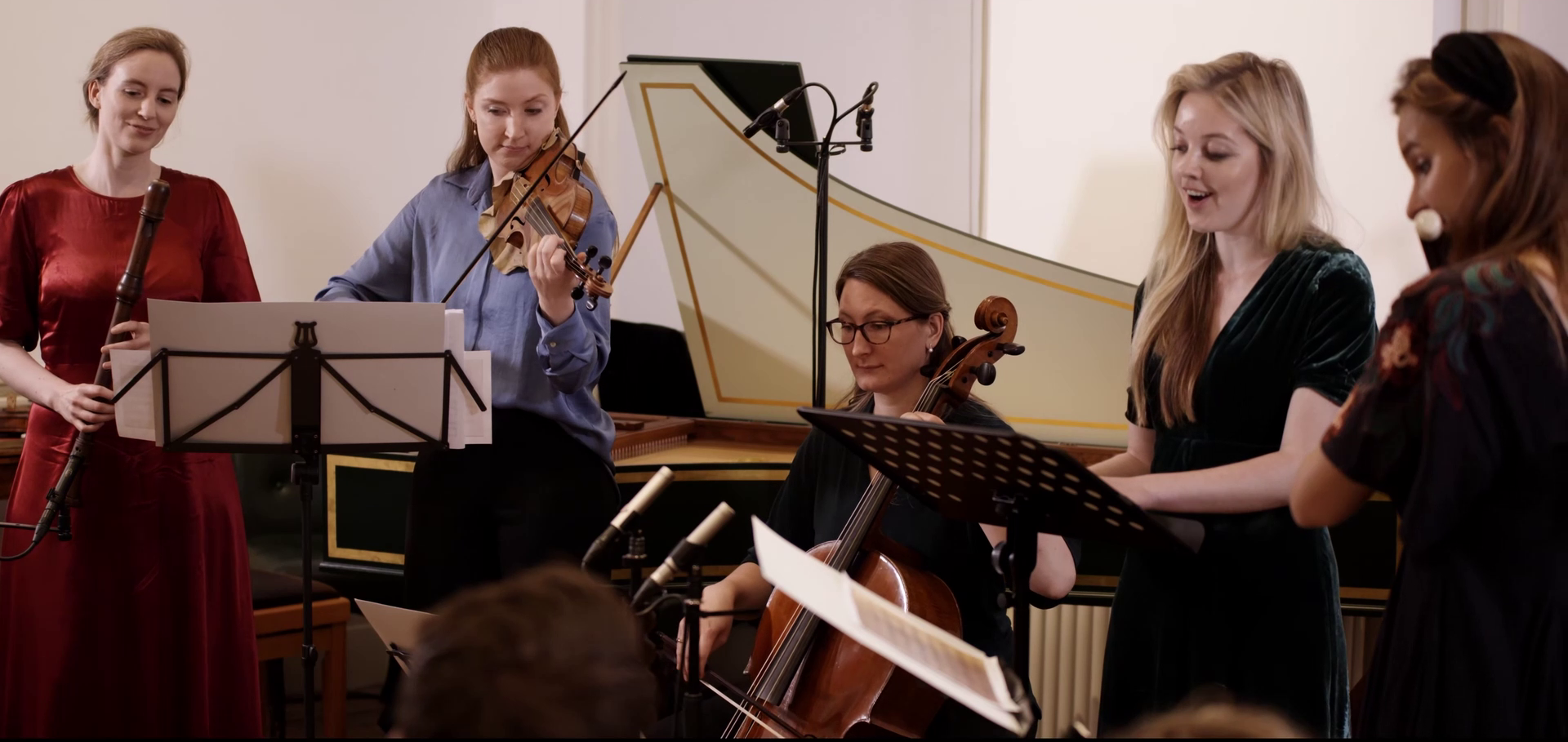 Charlotte was a keen and competent harpsichordist, recording daily practice in her diary for 1789. In 1763, not yet twenty, she chose Johann Christian Bach as her music master, and took regular harpsichord lessons with him until his death in 1782, at which she was distraught. Unlike George III, who disapproved of the fortepiano and preferred Handel to all other composers, Charlotte embraced changing musical fashion, and this was reflected in the concert programme. Throughout the 1760s and 1770s, Charlotte employed many German musicians in what became known as 'The Queen's Band'. Therefore, instrumental sonatas by J.C. Bach featured, alongside a trio by C.F. Abel, who played in the band, despite the fact that Charlotte hated his propensity to perform on the viola da gamba ('that detestable instrument'!) The programme also showcased rarely-performed works, including a keyboard sonata by Jane Mary Miles, whom Charlotte encouraged and employed as a music mistress for her children. A sonata from Mozart's early opus 3 was also featured: at the age of eight, he accompanied Charlotte singing on a visit to London, and performed his sonatas for keyboard and violin obbligato, which impressed her greatly. The Queen's own copy of this collection, complete with dedication, is now in the Royal Music Library, beautifully bound in red leather with gold detailing. Charlotte is also known to have enjoyed singing Scots songs, which were extremely popular across Britain in the latter part of the eighteenth century, and so a rendition of 'The Lass of Peatty's Mill', which the Queen sang 'very prettily' after dinner in 1781, injected a 'folk' flavour to the evening.
The format of Then I play'd upon the Harpsichord was designed to evoke the kind of small, informal family gathering which Charlotte and George frequently held at the Queen's Lodge at Buckingham House in the 1760s. At these performances, the Queen herself played the harpsichord and sang, alongside her mother-in-law, the Dowager Princess Augusta, and the King's siblings, many of whom were musical. Later, Charlotte's daughters, whom she encouraged in the serious pursuit of music, joined what Charlotte described as her 'little Concerts'. In a later diary, Charlotte gave an indication of evening entertainment on a slightly larger scale, which also shaped the concert experience.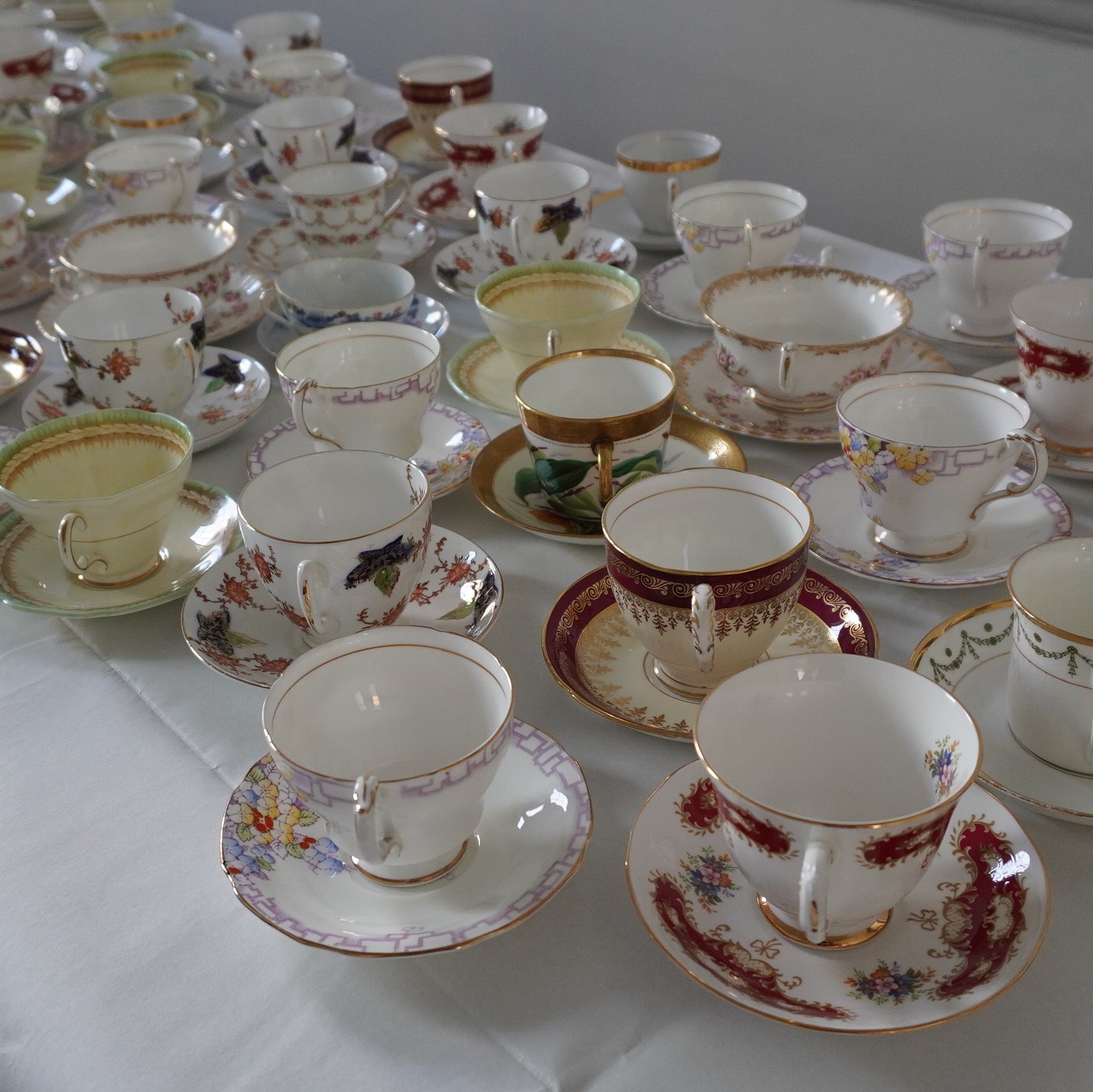 Audience members at Six, Fitzroy Square enjoyed tea-drinking (choosing from three varieties popular at the time) followed by the music itself, as well as the opportunity to play card games! Between musical items, actor Miranda Keeling illuminated Charlotte's profound relationship with music with dramatic readings from her diaries, and those of her lady-in-waiting, Charlotte Papendiek. Then I play'd upon the Harpsichord, generously supported by the Continuo Foundation and the Georgian Papers Programme, was professionally filmed, and is now available to watch online. The project will tour the UK in 2024.