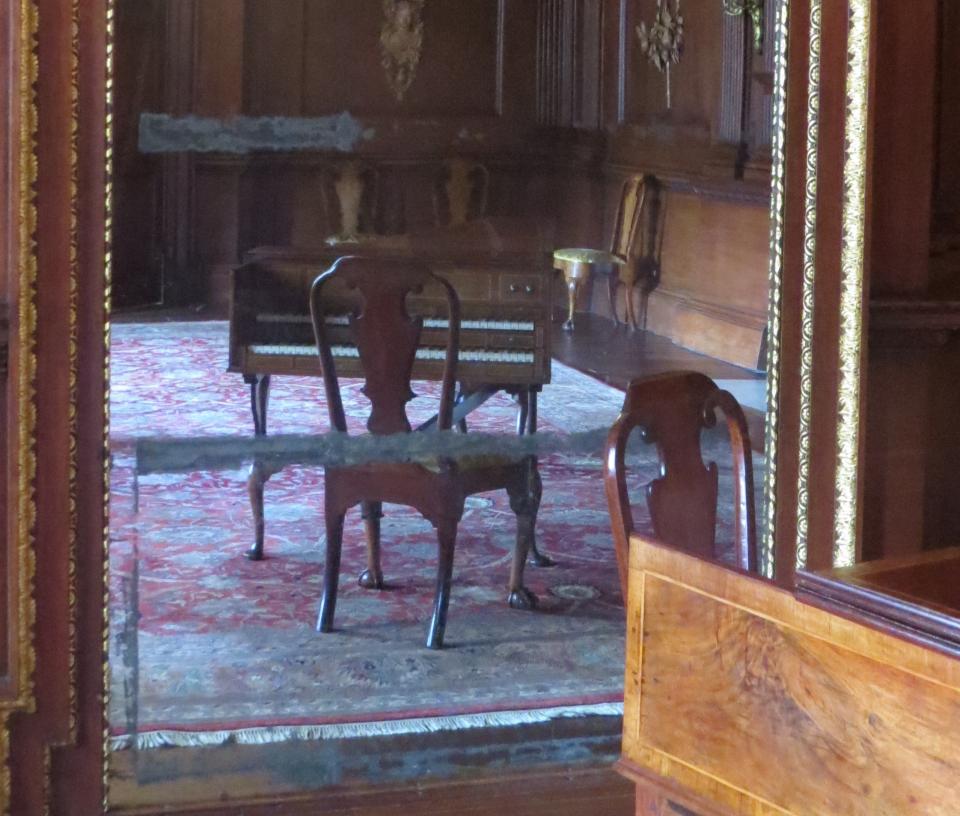 Music making was integral to the past of many historic houses.  Yet the sounding history of heritage properties is largely silent today. 
Sound Heritage brings together scholars of history, historical musicology, and historically informed performance practice with curators, conservators and visitor experience professionals in the heritage sector to collaborate on research and interpretation. We aim to gain a richer understanding of how music functioned in the life of historic houses, and to find innovative ways to make these places 'sound' for today's audiences.
Sound Heritage was launched in July 2015 with a 18-month grant from the Research Networking Scheme of the Arts and Humanities Research Council of Great Britain. The AHRC funded three study days in 2015-16, focussing particularly on British country houses of the 18th and 19th centuries. International participants from Ireland, Australia and the United States contributed comparative perspectives from the wider Anglophone world. For more on the presentations, performances and discussions that took place, read the reports below (available as downloadable .pdfs).
In 2016-17, Sound Heritage expanded through engagement with two international projects launched by network members: Sound Heritage Ireland, convened by Dr Karol Mullaney-Dignam, and Sound Heritage Sydney, led by Dr Matthew Stephens.
The network entered a new phase with the beginning of the AHRC-funded Music, Home and Heritage project, which runs for three years from September 2017. Several key network initiatives will be completed during this period, including a census of musical materials in UK historic houses for the Cecilia research database; enhancement of this website with new resources for interpretation of music and dance in heritage settings; and performances, films and exhibitions in collaboration with partner houses.
Sound Heritage actively seeks collaborators and funding for projects aimed at generating new research and interpretation of music in historic houses around the world. Profiles of some of the exciting work going on in a range of properties can be found on our Projects page. We welcome contact from scholars, musicians and heritage professionals working in related areas: please join our Facebook group, follow us on Twitter and let us know about your events and projects.