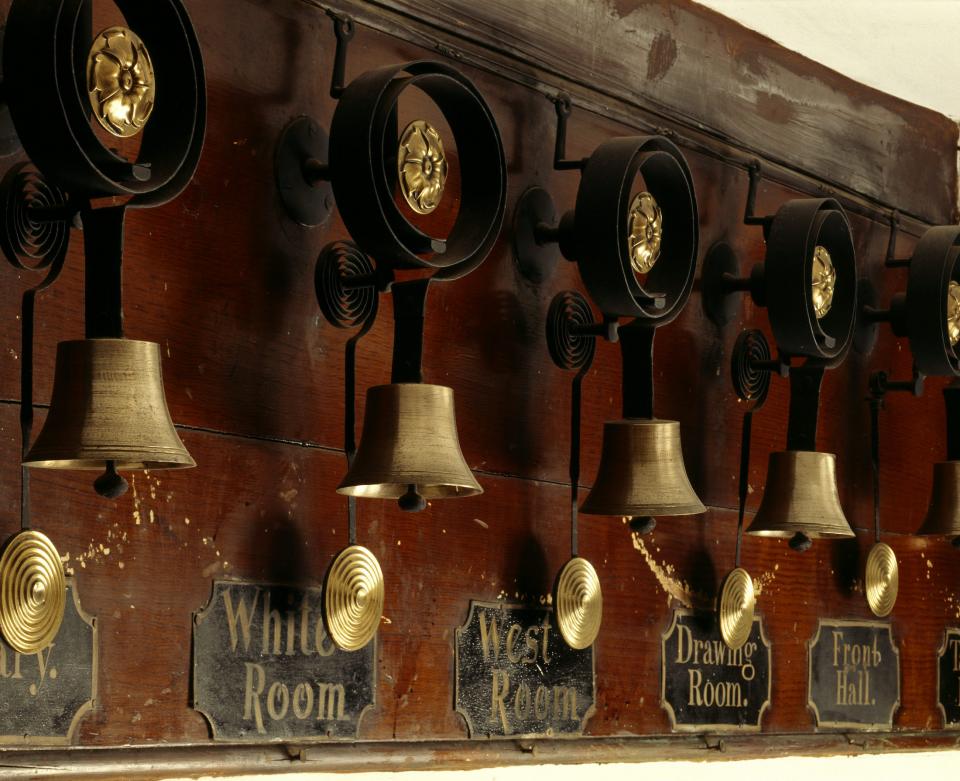 Sounding Erddig evokes a historic house in sounds and music, inviting you to visit the house with your ears
Located near Wrexham in North Wales, Erddig is among the most fascinating houses managed by the National Trust. Its large and varied collections include over 30,000 items, from artworks to farm implements. Musical instruments, music books and sheet music are abundant in its holdings, and life at the house was often busy and noisy.
Sounding Erddig provides insights into the house's sonic past. This online library includes recordings of music from the 18th to the 20th centuries as well as sounds made by objects and activities. Most musical recordings were produced on site, using scores and instruments still in the house today. In some cases where instruments have disappeared over time, musical performances were recorded in an offsite studio, using historical instruments similar to those once played at Erddig. Sounding Erddig also includes recordings produced through soundwalking exercises conducted with National Trust staff and volunteers. Participants imagined the past uses of rooms and objects, and recorded a wide range of sounds: from the environmental noises created by rain in the courtyard or fire in the dairy grate, to sounds made by activities and objects, from servants' bells to drying racks.
Sounding Erddig is searchable by date, room location, instrument or object, historical person, musical title and other parameters. You can listen to the sounds and music using the media player, or download the recordings to your own device. Notes on individual items allow you to find out more about their history. Click the link below to access the resource:
Sounding Erddig has been produced by the Music, Home and Heritage research project, generously funded by the Arts and Humanities Research Council and carried out in collaboration with the National Trust.
Both the recordings and the information about them have been created and shared with the intention they should be reused. The recordings and data are copyright University of Southampton/Royal College of Music and may be used under the Creative Commons Attribution-NonCommercial 4.0 International (CC BY-NC 4.0) license. If you use them, please attribute as "Sounding Erddig" with a link to https://erddig.soton.ac.uk.
Project team:
Professor Jeanice Brooks (University of Southampton)
Dr Wiebke Thormählen (Royal College of Music)
Postdoctoral researcher: Dr Katrina Faulds
Project administrator: Victoria Hooper
Sound recording: Dr Brona Martin, Morgan Roberts
The Sounding Erddig website uses the "Data Cape" framework developed by Christopher Gutteridge and David Pepper of the University of Southampton Research Application Support Team.
MORE ERDDIG STORIES
If you enjoy Sounding Erddig, you might like our detailed Erddig case studies and documentary films: find out more about Anne Jemima Yorke's secret harpsichord, or learn about marvellous musical machines like the elegant harp-lute or the versatile harmonium.