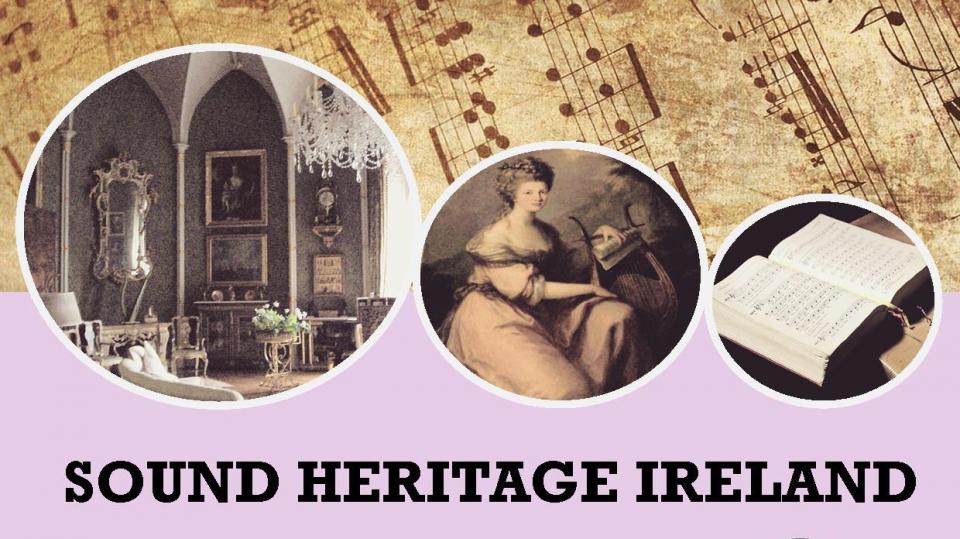 Dr Karol Mullaney-Dignam has secured Irish Research Council (New Foundations Scheme) funding to establish Sound Heritage Ireland, an all-island inter-sectoral forum for communication and collaboration on issues concerning music in Irish historic properties.
To facilitate networking and knowledge exchange, Karol will convene a free one-day symposium at the University of Limerick on 7 October 2016. Speakers and facilitators include Sound Heritage network leaders, Professors Jeanice Brooks and Jonathan Wainwright, and the network administrator, Dr Katrina Faulds.
Karol is a cultural historian at the University of Limerick where she researches socio-economic and political aspects of Ireland's music history, especially in historic houses. Her publications include Music and dancing at Castletown, Co. Kildare, 1759-1821 (2011), Aspects of Irish Aristocratic Life: essays on the FitzGeralds and Carton House (co-editor, 2014), and William Despard Hemphill, Irish Victorian Photographer (editor, 2015). Her research on Irish historic properties includes consultancy work with the Office of Public Works (OPW), from historical photography exhibitions at Dublin Castle and the Main Guard, Clonmel, Co. Tipperary (2014) to the conservation and presentation of Bryce House, Garinish Island/Ilnacullin, Co. Cork (2015).
Karol presented at our first Sound Heritage Study Day in November 2015 (read more here) and currently curates the network's Twitter account @Sound_Heritage
Sound Heritage Ireland seeks to encourage heritage stakeholders in Ireland to utilise music to enhance visitor narratives and experiences at cultural sites and historic properties - thereby 'sounding' Irish heritage. More information can be found at: https://soundheritageireland.wordpress.com