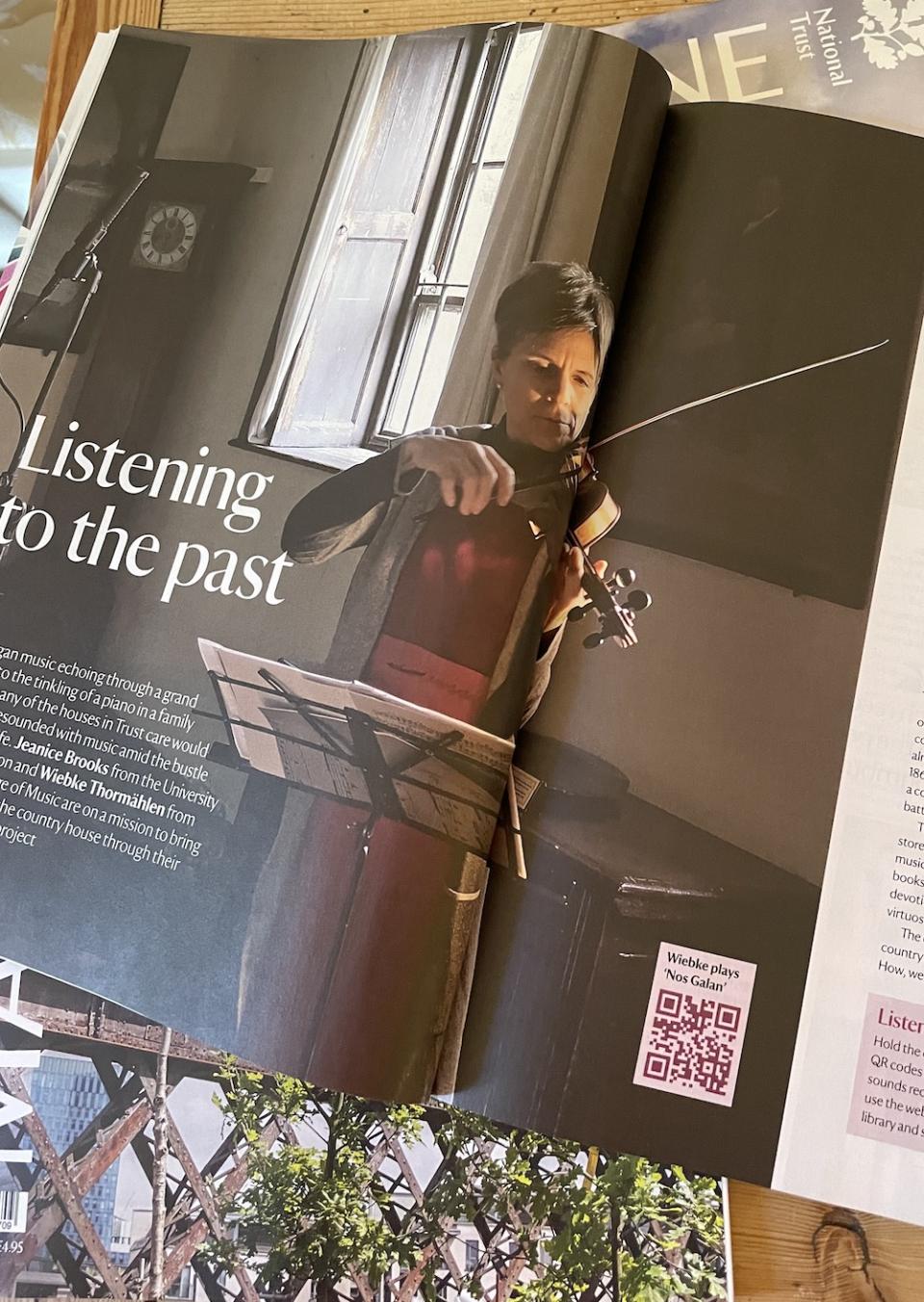 The Sounding Erddig project is the focus of an innovative article in the Autumn 2022 issue of the National Trust Magazine. The article features QR codes that link directly to the project's library of sounds and music recorded at Erddig, so that readers can listen for themselves.
Sound Heritage network members Jeanice Brooks and Wiebke Thormählen were delighted to contribute an article on the Sounding Erddig project, which aims to tell the story of a historic house in sound and music, to the National Trust magazine. "Listening to the Past" describes research on the sonic history of Erddig, near Wrexham in North Wales, and the construction of a recorded library of sounds and music based on Erddig's rich collections. In a first for the magazine, the article includes QR codes so that listeners with smartphones can go directly to the library to hear specific items linked to the spaces and people of Erddig.
Published three times a year, the National Trust magazine has a readership of over 4 million, and it currently has the highest magazine circulation in Britain. The magazine is also available on the National Trust's podcast channel for members who are blind or partially cited.