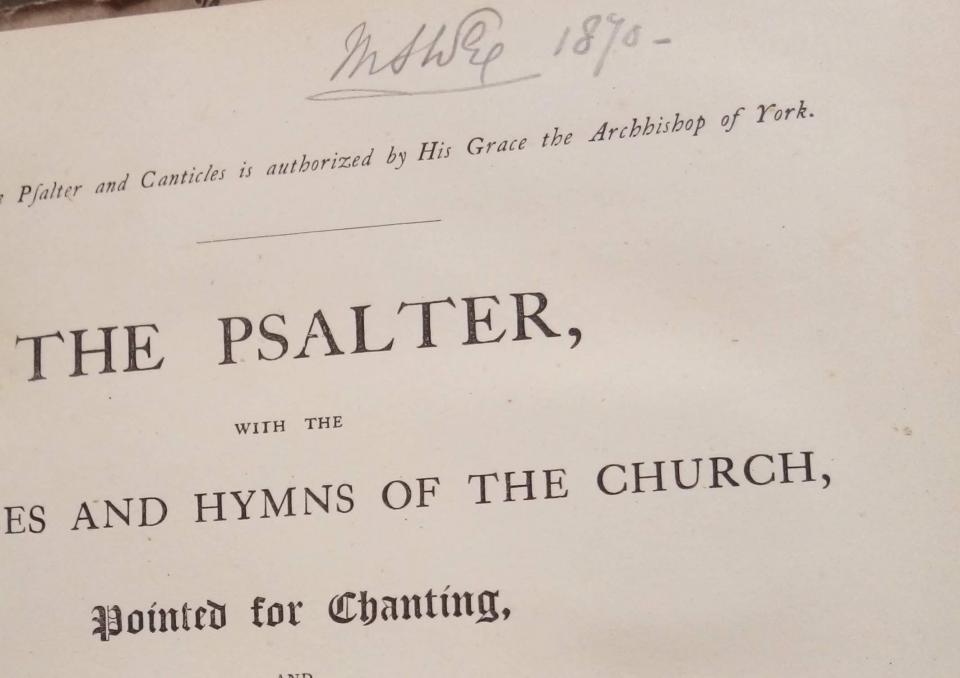 PhD researcher and Tatton Park staff member Corey Estensen has unearthed new musical and archival materials showing how women contributed to musical and spiritual life in late 19th-century country houses.
Corey's sleuthing started with the discovery of an uncatalogued psalter in the collections at Tatton Park, inscribed with the date 1870 and a name: Mary Laura Egerton. Her archival discovery adds a new piece to the history of music making at Tatton, and gestures towards the much broader topic of domestic spiritual life in country houses.
Corey explains:
"I joined the Tatton Park staff in Spring 2014, shortly after the completion of Southampton University's recordings for 'Music's Hidden Histories' in 2013. Sound Heritage's four short films on the women of the house and their music have since proved to be a very popular medium for visitors to access, as they answer the perennial question, 'what did the music, dancing and singing in the Mansion sound like?'.  I am delighted, through my research on adding previously uncatalogued books to the electronic registers of the Collection, to be able to add a tiny piece of information to this body of work, on the as-yet unaddressed topic of liturgical music at Tatton, and how the family accessed it and presented it. The discovery of an annotated and much-used 'Psalter with the canticles and hymns of the church, pointed for chanting and set to appropriate chants', together with evidence of use of a portable harmonium by female members of the family, has provided a small access point to a subject on which there is much more to be studied and learned. The Egerton family were, during Victorian times, followers of the Oxford Movement, which made them very High-Church Anglicans. Correspondence refers to family members wishing to attend Church up to four times a day; and the late Victorian owner of Tatton, Wilbraham, 2nd Baron and 1st Earl Egerton, added a Chapel to the building in the 1880s or 1890s. Music must have been an integral part of the services for the Egertons; there is undoubtedly more to be discovered about how their faith interacted with the music performed by the family."
Corey's detailed research into Mary Laura Egerton's activities and domestic sacred music at Tatton Park features in her blog post for Power and Patriarchy, which is devoted to exploring women's roles in country house networks of power and influence. For more on the harmonium and domestic music at nearby Erddig, see the Sound Heritage case study, Erddig's Harmonium from Church to Home.