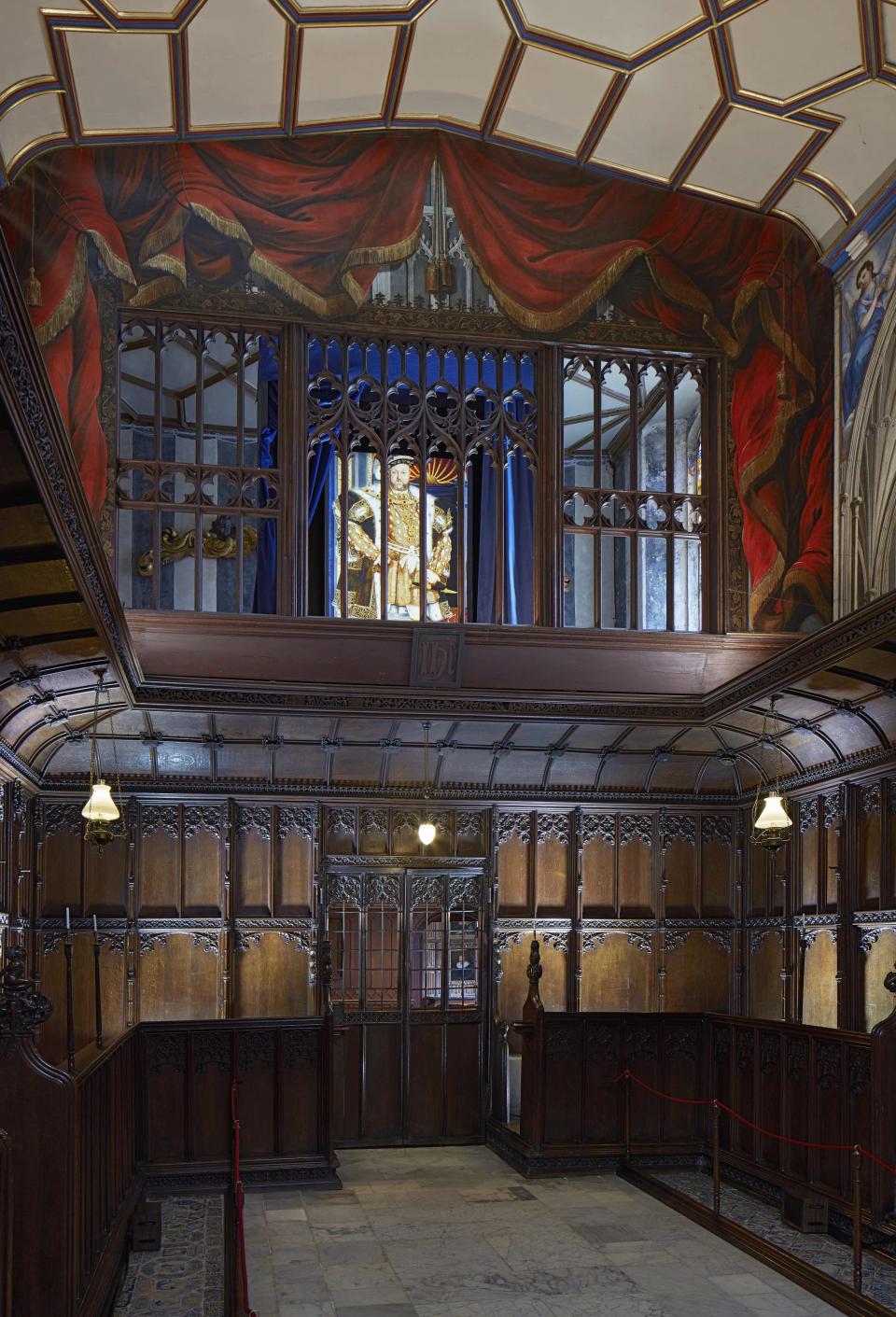 A new interpretation project at The Vyne explores a significant moment of the house's Tudor history: the third visit of Henry VIII, with his new queen Anne Boleyn, in 1535. An immersive soundscape in the chapel reconstructs the experience of a Lady Mass, with spoken and sung elements of the liturgy as well as the sounds of the ritual's enactment.
The chapel project at The Vyne draws upon insights of the multidisciplinary research project The Experience of Worship led by Professor John Harper of Bangor University. In collaboration with National Trust staff as well as historians and musicologists from the universities of Oxford and Southampton, Professor Harper directed the selection and combination of the sung, spoken and gestural elements of the service. The music features plainchant as well as polyphony from Nicolas Ludford's (c1485-c1557) Missa Dominica, a Lady Mass for Sunday celebration. Performers included adult singers from the choir of Worcester College, Oxford, and boys from Trinity Boy's Choir, Croydon. Dr Matthew Cheung Salisbury (University and Worcester Colleges, Oxford) and Reverend Jeremy Davies (former Precentor, Salisbury Cathedral) joined Professor Harper for the enactment of chant, spoken prayer and gesture.
Sound designer Peter Key created the soundscape using speaker array to provide realistic directional and locational effects. Visitors to the chapel hear the voices and keyboard from their positions in stalls, at the lectern or altar, or from the organ's location as appropriate, and can experience simultaneous elements (for example, the celebrant's prayers at the altar during the performance of music from the stalls) in different ways according to their own movement through the chapel space.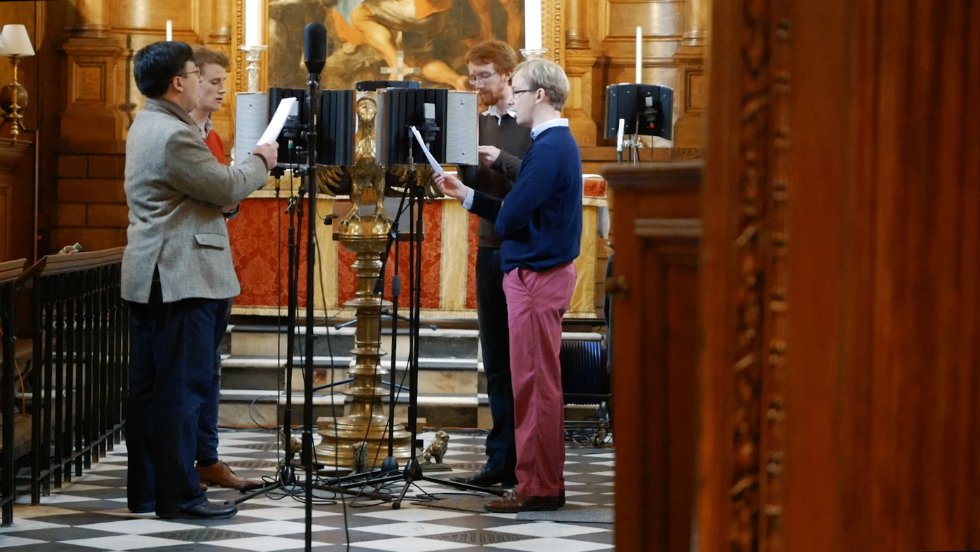 The Chapel at The Vyne is among only a few private chapels of the pre-Reformation period in England to survive with much of its interior intact. This remarkably effective audio illusion creates the sense of being in the centre of the service as it unfolds, bringing the history of this architecturally significant interior more vividly to life for today's visitors.