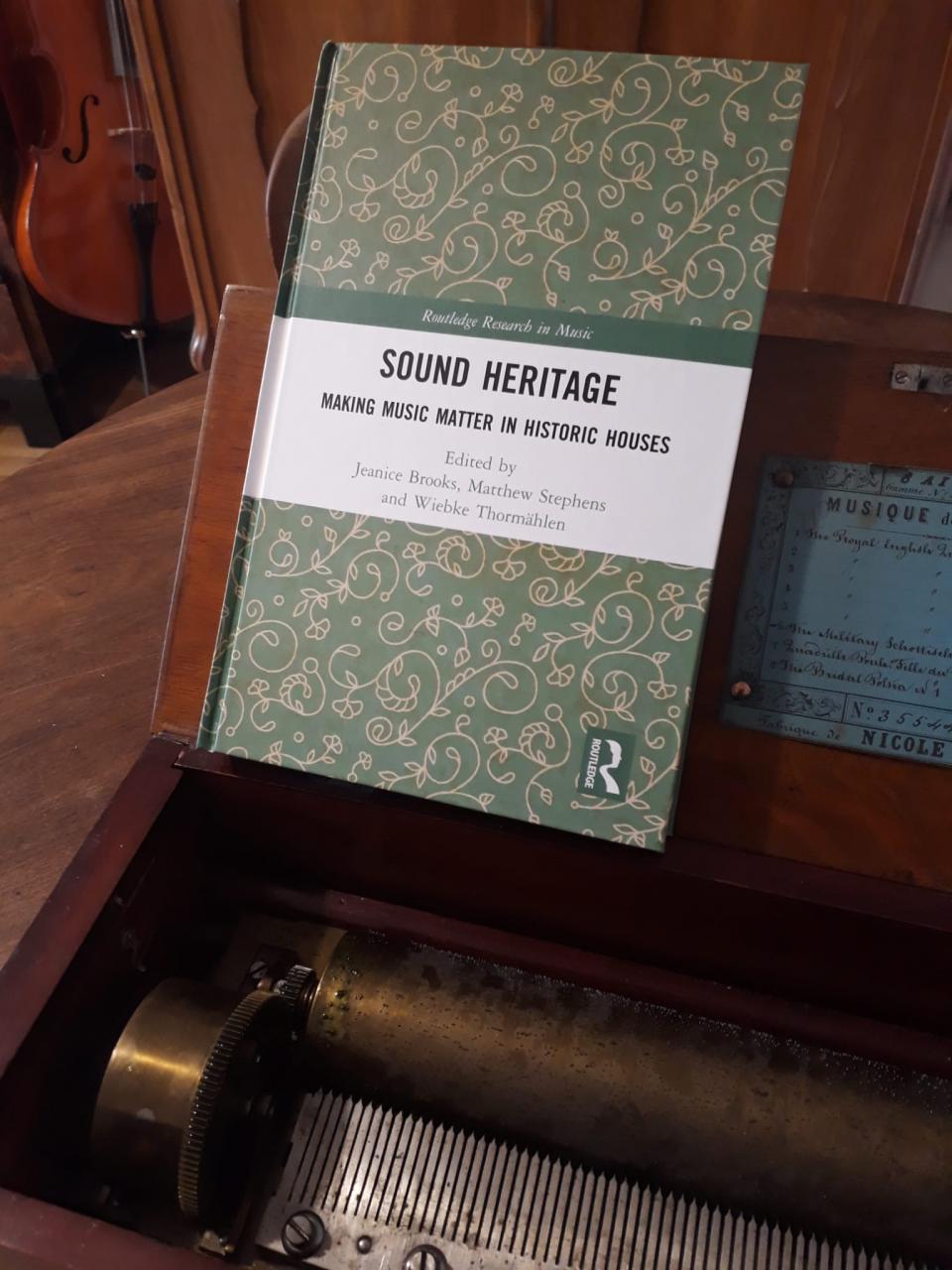 Sound Heritage: Making Music Matter in Historic Houses, a major new essay collection arising from the work of the Sound Heritage network and its members, has just been published by Routledge. It is the first study of music in the historic house museum, featuring contributions from both music and heritage scholars in a richly interdisciplinary approach to central issues.
The collection examines how musical materials can be used to create narratives about past inhabitants and their surroundings - including aspects of social and cultural life beyond the activity of music making itself - and explores how music as sound, material, and practice can be more consistently and engagingly integrated into the curation and interpretation of historic houses. See the publisher website for a chapter list and ordering details (also available through Amazon and other retailers).
The volume is structured around a selection of thematic chapters and a series of shorter case studies, each focusing on a specific house, object or project. Key themes include:
Different types of historic house, including the case of the composer or musician house; what can be learned from museums and galleries about the use of sound and music and what may not transfer to the historic house setting

Musical instruments as part of a wider collection; questions of restoration and public use; and the demands of particular collection types such as sheet music

Musical objects and pieces of music as storytelling components, and the use of music to affectively colour narratives or experiences.
This is a pioneering study that will appeal to all those interested in the intersection between museum studies and musical research.