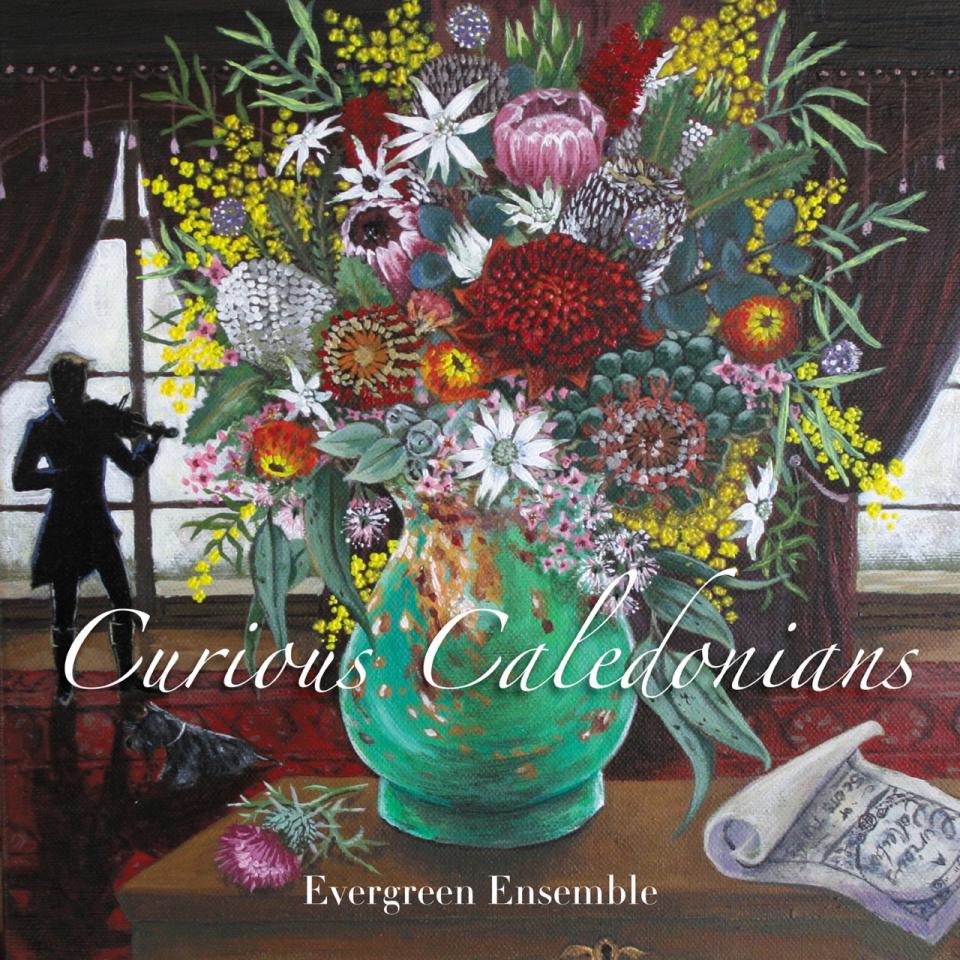 Curious Caledonians, a new album of instrumental and vocal music drawn from the collections of Sydney Living Museums and the State Library of New South Wales, takes listeners on a fascinating journey into the sound world of colonial Australia.  The album brings together renowned folk musicians with specialists in nineteenth-century performance style to explore music preserved by early emigrants to New South Wales. Much of this music bears the unmistakable flavour of Scotland: strathspeys and reels, haunting Gaelic airs and arrangements of favourite Scottish songs and tunes. It gives us the chance to 'listen at the window' of a Scottish-Australian house in the nineteenth century and consider what place these songs, piano duets and quadrilles may have had in their lives.
The album is a collaboration featuring Evergreen Ensemble, directed by Shane Lestideau, with musicians from the Scottish Baroque ensemble Concerto Caledonia and the Universities of Sydney and Glasgow. It features mezzo-soprano Allegra Giagu and soprano Claire Patti, with Claire also appearing on Celtic harp. Australian violinists Shane Lestideau and Ben Dollman (Australian Brandenburg Orchestra) are joined by Aaron McGregor from Concerto Caledonia, with acclaimed Australian Baroque cellist Daniel Yeadon completing the string section. Performing on a nineteenth-century Collard & Collard square piano are historical keyboard specialists Neal Peres Da Costa (University of Sydney) and David McGuinness (Concerto Caledonia). The recording draws on research by Dr Brianna Robertson-Kirkland (University of Glasgow) whose work in Australian collections unearthed treasures hidden in personal music books and manuscripts lovingly bound together by their owners for safe-keeping.
Curious Caledonians offers a rare insight into domestic and public music-making in Australia since 1788, honouring the extraordinary contributions of Scottish culture to Australian society and exploring Scottish music's unique ability to reinvent itself in new surroundings. Part classical, part folk, part Scottish, part Australian, this album captures the musical – and emotional – landscape of the early Australian settlement.