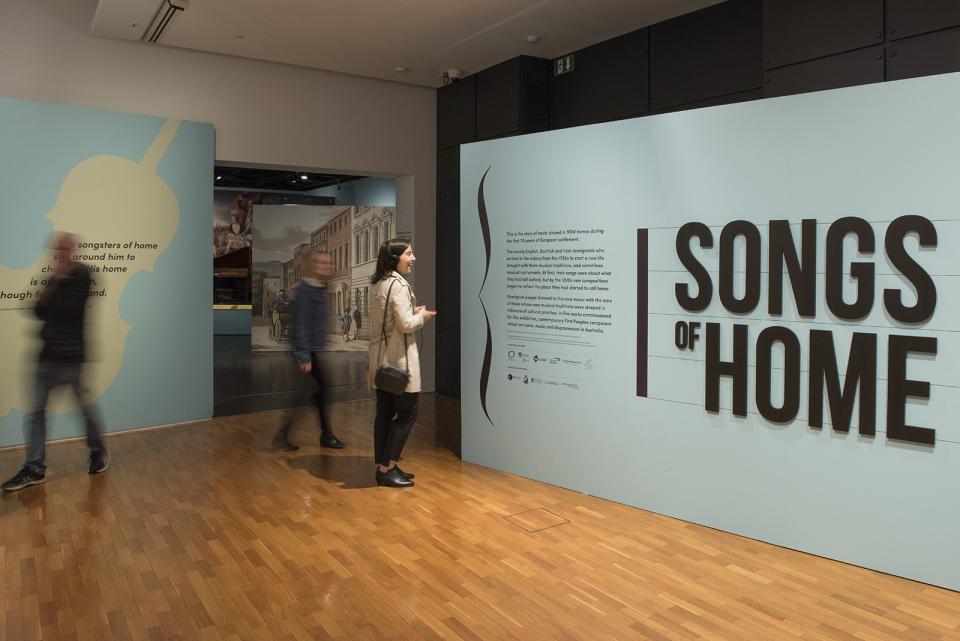 The Songs of Home exhibition at the Museum of Sydney, which ran from August-November 2019, has won the 2020 MAGNA award for best travelling or temporary exhibition from the Australian Museums and Galleries Association.
Songs of Home revealed the vibrant soundscape of New South Wales during the first 70 years of settlement, exploring themes of home and homeland through the musical experiences of indigenous peoples and immigrants in the early colony. The exhibition was curated by Sound Heritage member Dr Matthew Stephens of Sydney Living Museums, and drew on work by Sound Heritage members and partners including Professor Jeanice Brooks (University of Southampton), Dr David McGuinness (University of Glasgow), Jane Austen's House Museum and the Buccleuch Living Heritage Trust. Funding from the Arts and Humanities Research Council of Great Britain helped to support work on the British elements of the exhibition.
In conferring the award, the judges particularly commended the soundtrack for the exhibition, much of it newly recorded in historic houses in Britain and Australia: 'The soundtracks and compositions for the exhibition were very exciting and engaging on many levels. The partnerships and collaborations as well as deep research into the content has created a rich exhibition experience'. The complete soundtrack for the exhibition remains available online.