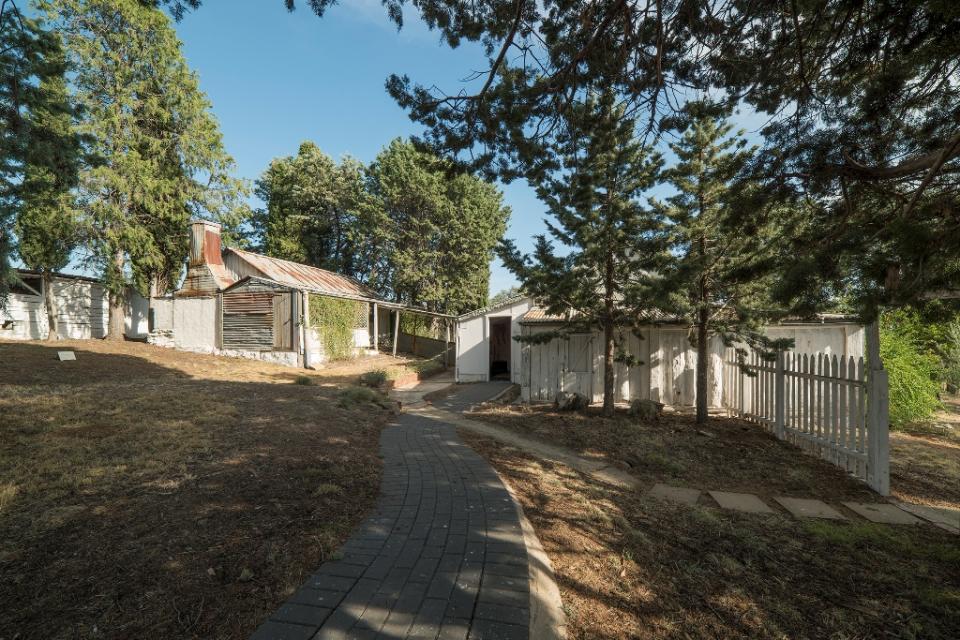 Originally built for the head shepherd of Duntroon estate, Mugga-Mugga cottage was home to the Curley family, who moved there in August 1913.  Settlement on the site began in 1838 and at its core is the four room stone cottage, which saw extensions take place in the 1860s and 1950s-1960s.
Patrick Curley became a junior shepherd at Duntroon (the homestead established by the Campbell family) in 1866 when he was thirteen, living as a worker on the estate first with his Irish immigrant parents and later with his wife, Annie Elizabeth, whom he married in 1893.  The couple had three children - Ada, Sylvia and Evelyn - and the cottage has been furnished in accordance with Sylvia Curley's memories of living there.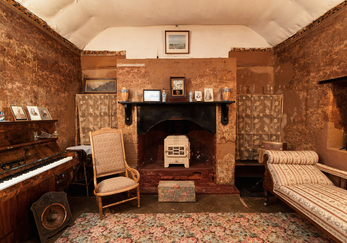 For the Curley family, music was woven into the fabric of everyday life at Mugga-Mugga.  As a rural worker at Duntroon, Patrick Curley learned to play the fiddle by ear and was invited up to play for the Campbell daughters' dancing lessons.  His own daughters received piano lessons in nearby Queanbeyan and took part in family musical gatherings with neighbouring families.  The small cottage surrounded by paddocks was often brought to life by the sounds of popular songs, classical piano repertoire and traditional Irish dance tunes.  Oral history records, documents and family memoirs all contribute towards developing a picture of Patrick's talents.  The sheet music collection belonging to Mugga-Mugga survives, as does the collection of 78 records played by the family.  These form an invaluable source of information to enable contemporary musicians to recreate a sense of the musical life of the house.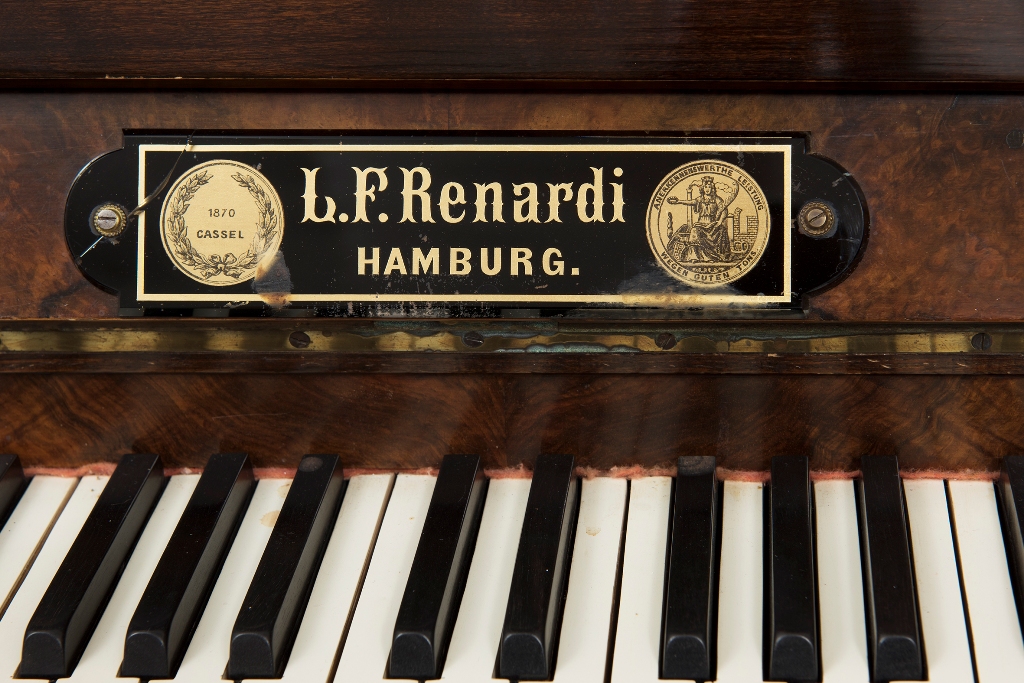 On Sunday 4 December, Canberra pianist Anthony Smith joins forces with the Griffyn Ensemble to evoke the Curley family's musical past by performing compositions from the collection.  For further information, see http://www.historicplaces.com.au/events/music-performance-gryffin-ensemble.
Images courtesy of ACT Historic Places