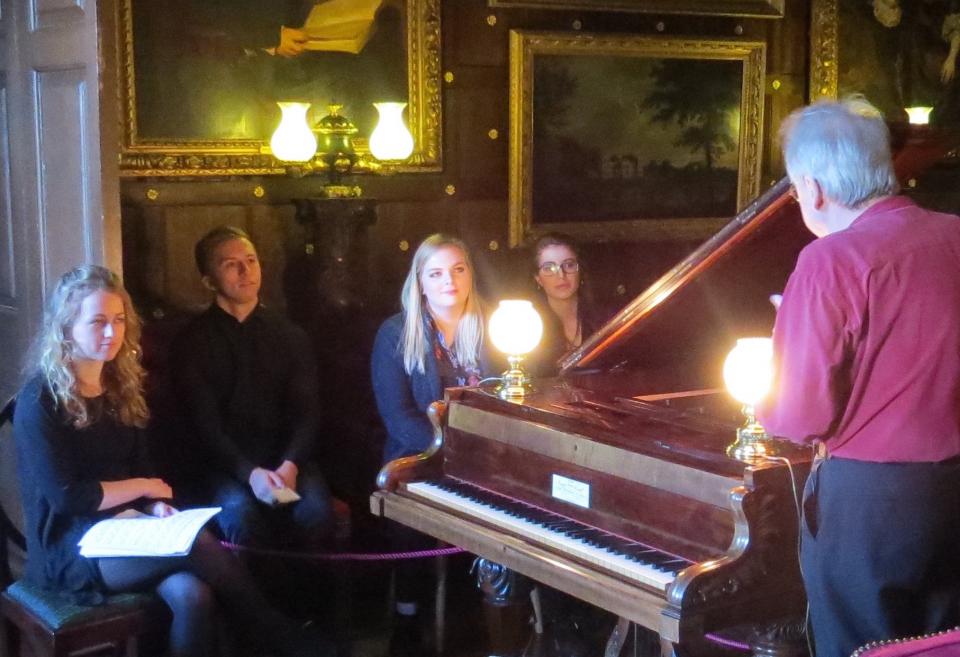 Pianist and broadcaster Professor David Owen Norris led a workshop on Mendelssohn's Songs Without Words at The Vyne (National Trust) on 4 March.
Keyboard students from the University of Southampton learned about the features of the Broadwood grand piano, purchased by William Chute in July 1846 and moved shortly afterward to The Vyne.  The instrument is pictured in the Saloon in a watercolour by Martha Chute, painted c.1860.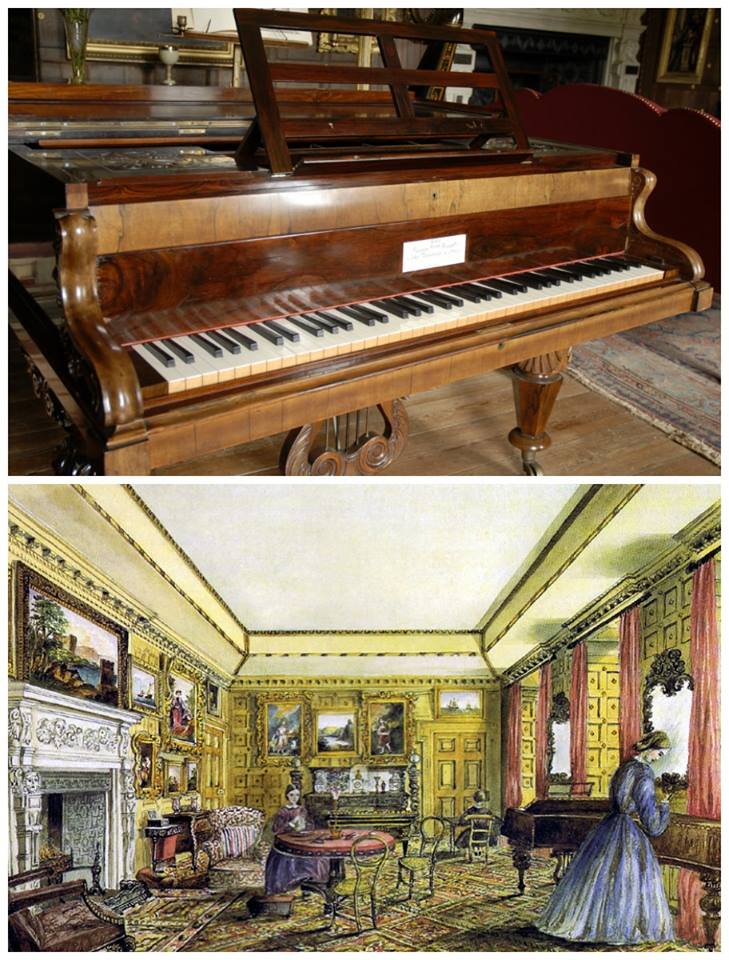 Mendelssohn was the most popular composer in England during the middle of the 19th century. Charles Lennard Chute, who left The Vyne to the National Trust on his death in 1956, owned many of Mendelssohn's works, including scores to his oratorios Elijah and Saint Paul, the Lobgesang, and psalm settings in English, all of which survive in the house.  Earlier Chute family members would certainly have known of Mendelssohn's fame, and it is likely that residents or visitors played his music on the Broadwood piano in The Vyne's Saloon.
The workshop took place during normal opening hours and was freely open to visitors.  An information sheet (attached below) supplied context on the piano, Mendelssohn's music, and the performers.  The videos linked below provide an impression of the event and include David Owen Norris's presentation of The Vyne's piano.