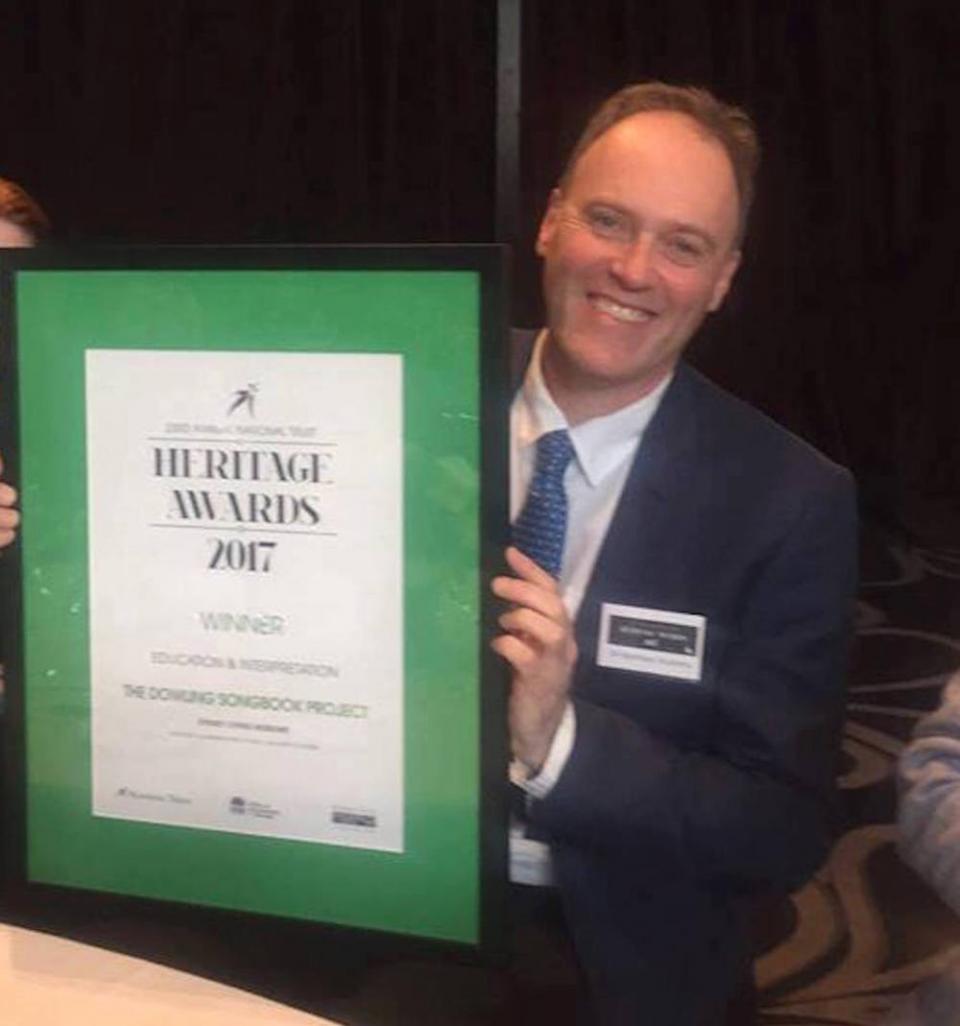 The Dowling Songbook Project - a joint initiative between Sydney Living Museums and the Sydney Conservatorium of Music, University of Sydney - has won the Education and Interpretation category at the National Trust of Victoria Heritage Awards 2017.
The project explored a book of vocal and keyboard music compiled for a young Sydney couple in the early 1840s, discovered in the collections of Rouse Hill House. The former owners, Lilias and Willoughby Dowling, proved to be as fascinating as their music collection, living a life of wealth and privilege that was also troubled by scandal and tragedy. Dr Matthew Stephens, Research Librarian of the Caroline Simpson Research Library, Sydney Living Museums, and music advisor Dr Graeme Skinner delved into the history of the book its context with students on the historical performance programme at the Sydney Conservatorium, led by Professor Neal Peres da Costa. The Conservatorium acquired and restored an 1840s Collard and Collard square piano for the task, and a series of workshops in the drawing room at Elizabeth Bay House culminated in a concert that aimed to recreate the intimate setting of domestic music making in colonial Australia.
The National Trust Heritage Awards are the signature event of the Australian Heritage Festival and are now in their 23rd year of recognising heritage projects. The 2017 awards were presented on 28 April in a ceremony at Doltone House. Entrants for the awards included councils, community groups, corporations and individuals. The entries included everything from education and research, to restoration of objects, re-vitalisation, architectural re-invigoration, documentaries, regeneration of the environment and advocacy campaigns. A full list of the 2017 awards appears on the National Trust of Australia website.