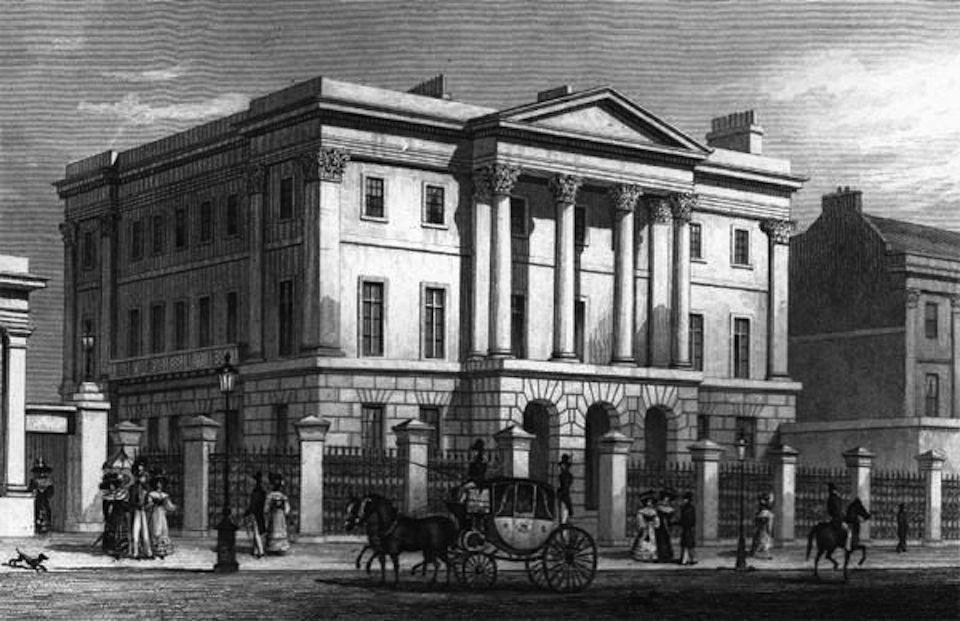 On 28 September 2016, Apsley House, the London home of the 1st Duke of Wellington, will host a musical event based on a star-studded private concert held there in 1825. 
The 'Iron Duke', best known for his victory at Waterloo in 1815, was also an amateur musician and a committed opera-lover.  His concerts at Apsley brought some of the greatest singers of the day to perform with orchestra for a glittering assembly of guests, taking music by composers such as Rossini and Meyerbeer from the operatic stage to the state rooms of his magnificent house.  The concert of 9 June 1825 included not only seasoned performers such as tenor Manuel Garcia and the famous castrato Giovanni Battista Velluti, but also featured Garcia's 17-year-old daughter Maria, later to achieve international celebrity under her married name of Maria Malibran.
The Duke's concert was a major event on the social and musical calendar, and the programme and list of performers was printed in The Quarterly Musical Magazine and Review.  It was largely devoted to music by Rossini, who had taken London by storm during his five month stay in the capital in 1824.  For today's audiences, organiser Fiona Hamilton has imagined a reprise of part of the concert, interspersed with dialogues about the famous singers who took part in the historical event.  The concert is staged by Opera Prelude, a charity supporting professional development for early-career opera singers.   
Apsley House was designed and built in in the 1770s by Robert Adam, and purchased by Arthur Wellesley, 1st Duke of Wellington, in 1817 with money voted by Parliament in recognition of his victory at Waterloo.  He filled the house with a fine art collection, trophies and gifts including porcelain, jewels and statues that were offered to him by rulers from all over Europe.  Today managed by English Heritage, the house is open to the public and contains a significant portion of the 1st Duke's collections.