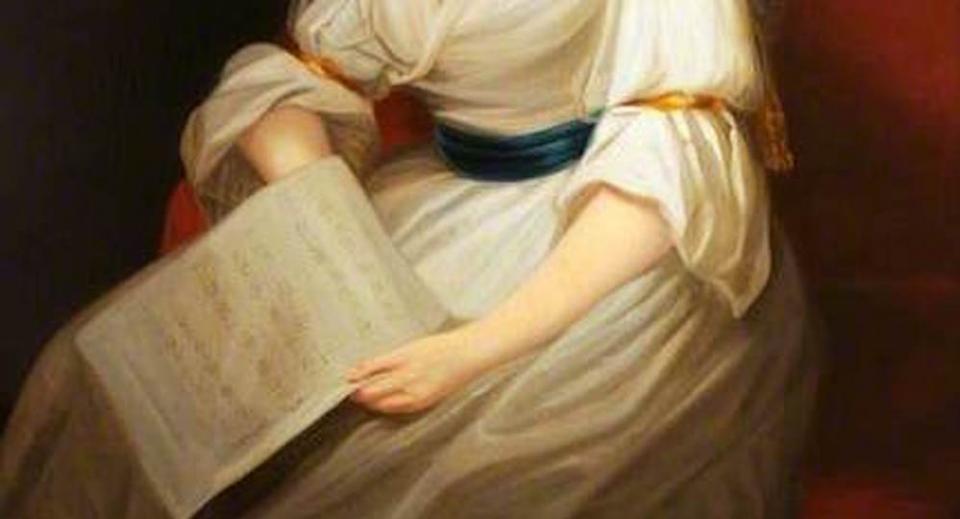 Music collections in historic houses can include a very wide range of printed and manuscript material, from full scores of stage works and oratorios to instrumental parts for band and orchestral music.
Especially common source types are: printed sheet music for one or more voices, keyboard, harp, guitar and/or melody instruments such as violin and flute (whether loose, or bound with other items in binders' volumes); manuscript copybooks compiled by amateur performers; instrumental and vocal tutors; and domestic devotional music such as psalms and hymns.
Printed Music
The article 'Printing and Publishing of Music' by Stanley Boorman et al. in Grove Online provides an overview, and includes a section of bibliography on Great Britain. The Music Printing History website has simple explanations of music printing techniques with some excellent images and films.
British music prints from the 17th to 19th centuries are usually undated, and the inclusion of plate numbers was rare before the 1820s; this means it can be difficult to assign dates to music found in historic houses and thus to understand when it may have been purchased and used.
Bibliographical records of music prints often include approximate dates supplied by cataloguers, based on information derived from a variety of methods (some detailed below). The British Library's main catalogue, Explore the British Library, and the catalogue of the National Library of Ireland are especially useful for British prints. UK and Irish academic, national and specialist library catalogues are amalgamated in Library Hub Discover (previously COPAC), which also includes records from UK National Trust libraries. 
Other national library catalogues have holdings of British music, as well as supplying information about foreign prints that may appear in UK historic house collections.  Many have interfaces in English as well as their principal language. Some especially useful catalogues include:
Karlsruhe Virtual Catalogue Union catalogue of German, Austrian and Swiss libraries, with coverage of book traders' listings and other national union catalogues around the world
Bibliothèque Nationale de France French national library, with links to the Catalogue Collectif de France (union catalogue) and a vast number of digitised documents in its Gallica collection
Trove National Library of Australia portal including online resources as well as library records
Library of Congress Includes many early British imprints as well as music published in the USA
Another source of dates, as well as general information about musical sources, is RISM (Répertoire International des Sources Musicales) an international inventory of written musical sources. Not all of its records are yet online (some are still available only in print) but conversion is ongoing and new records are regularly added. Unlike many music research tools, this database is free without subscription.
If no dates are available in library catalogues, approximate dates for printed music can sometimes be found by checking the publisher address supplied on the title page against databases that record date ranges when the addresses were current.  The British Book Trade Index furnishes information on producers of English and Welsh prints; Scottish printers and publishers are listed in the Scottish Book Trade Index. Both include information about music publishers within databases devoted to the wider book trade.
Sources providing information and publisher address dates specifically on the music trade include the book by Charles Humphries and William C. Smith, Music Publishing in the British Isles from the Beginning until the Middle of the Nineteenth Century (2nd ed., Oxford: Blackwell, 1970), which lists music sellers, printers and publishers for Britain and Ireland; and the online Dublin Music Trade database, which can help with dating music prints from Ireland.
After the Copyright Act of 1709, music prints were often (though not always) entered at Stationers' Hall. Michael Kassler, Music Entries at Stationers' Hall, 1710-1818 (Aldershot: Ashgate, 2004) is an index that can help with dating 18th-century prints.
For later music prints where plate numbers appear (usually centered at the bottom of the page), dates can be found by checking O.W. Neighbour and Alan Tyson, English Music Publishers' Plate Numbers in the First Half of the Nineteenth Century (London: Faber & Faber, 1965).
Music prints and bindings can sometimes be dated (approximately) by checking watermarks; a date or a symbol may be linked to a papermaker active at a particular time. To use this method to date bindings, check any watermarks on the front or back flyleaves of the volume.  For further information and resources on watermarks see the pages of the British Association of Paper Historians.